Summer Internship Program with students from Africa
calendar_today 09-08-2021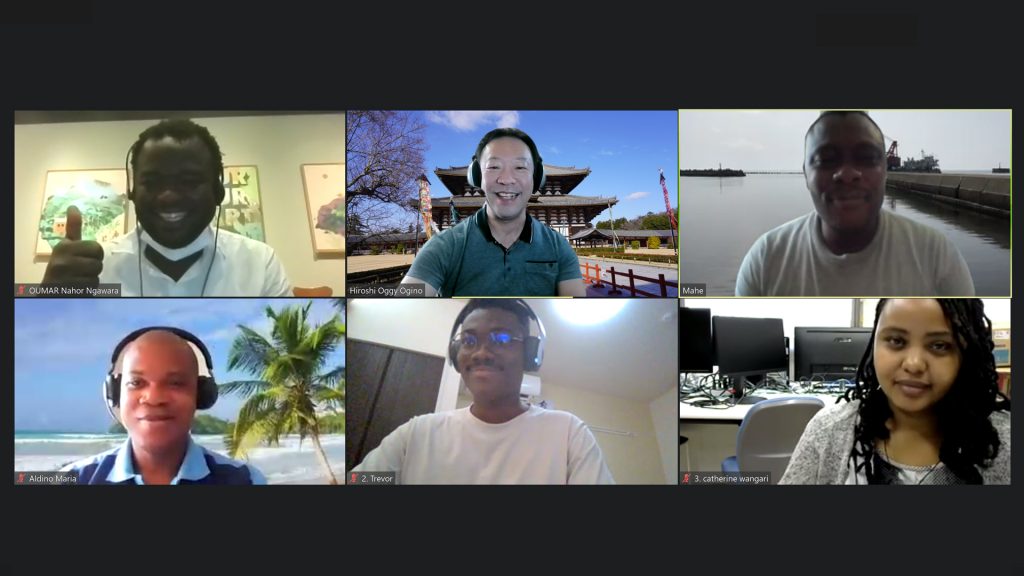 We held a summer internship program during August 21st – August 31st. 
The intern members, named SIMBA team, are from African countries and now study at master degree programs in universities in Japan. In the internship, the members worked on various agenda items including projects and trainings actively and joyfully for 10 days, in the fully online program due to the COVID-19 situation. The interns also showed up at the live streaming "Oggy Live Today" to present the attractiveness of Africa, the experiences and feelings in Japan, and so on, and collaborated on music.
The SIMBA members are (on the photo, from upper left to right) Nahor (Chad to Ritsumeikan Asia Pacific Univ.), Oggy (Founder & CEO, Scaleout), Mahe (Côte d'Ivoire to Niigata Univ.), (from lower left to right) Aldino (Mozambique to Nagoya Institute of Technology), Trevor (Côte d'Ivoire to Nagoya Univ.) and Catherine (Kenya to Hosei Univ.).
A family member of one of the interns, during the internship period, has suddenly passed away, so the intern had to leave the program. This has been a very sad incident, but the other members took over her outcome and the made the final presentation at the end of the internship.
At our expert interview sessions, we had 3 special lecturers. We deeply appreciate for the precious lectures in the each fields such as Japanese work culture, problem solving/innovation, sustainability and so on.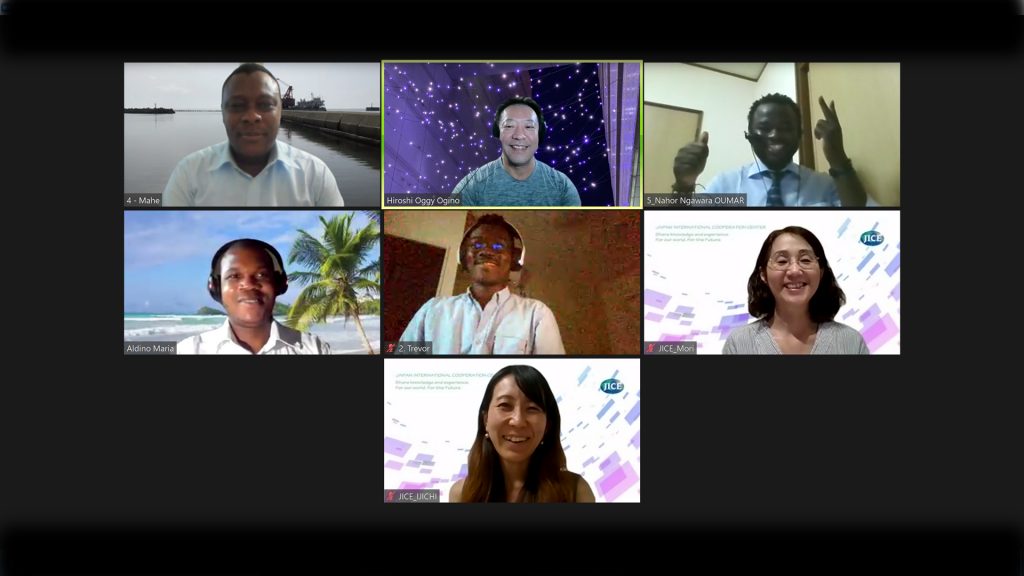 The each members made significant contributions. Scaleout also had a very good opportunity to meet the members, nurture the friendship, and learn many things. Otsukaresama Deshita & Arigato Gozaimashita. We are hoping that the experiences in the internship leads to the development of Africa in some way.